Why Go Through all These Watch Link Removal Steps?
Leather and other natural materials are great, but many people prefer a more solid feel. Are metal watch bands the solution? The structure of leather watch straps allows for precise measurement, the pinholes can accommodate a variety of wrist sizes, and adjusting them is as easy as taking a few seconds to adjust the watch buckle.
However, when you replace a leather strap for something more robust, you may find that the metal bracelet is just too loose for comfort. Because of different materials and structure, there is no quick way to adjust the bracelet size in one second. At this point, most people go to their local jeweller or watch seller and have them do the watch link removal for a fee.
However, there's no need to do that! With a little bit of care and practice, you can probably do this at home and save yourself some money. We'll show you the steps right now.
The Basics
Although there are many different variations of metal bracelet links, the principal structure is very similar.
Metal links are held in place with different kinds of pins that bind them together in an interlocking structure. When looked at from the sides, these pins often resemble little dots located along the edges of the watch bracelet.
That's where we begin. To adjust any type of metal bracelet, you have to remove (or add) at least one joint and one pin, then bring it all back together.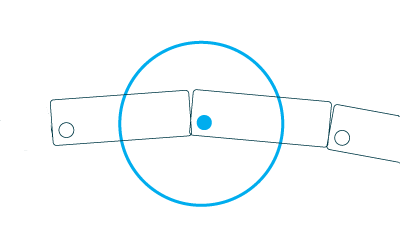 Note: Depending on the kind of watch band, not all links can be removed! Look for arrows or other markings on the underside of your metal watch band. They can show you the direction in which you can remove the appropriate links.
To sum up, in order to adjust the size of this type of watch band, all we have to do is remove one or two metal "joints" from the structure. Simple!
---
Watch Link Removal: Pressure Link Pin Design
The most common type of pin is called a pressure link pin. It's a simple metal rod that puts pressure at the ends of the links to hold everything in place.
The procedure for watch link removal in this case involves pushing the pins out of their sockets by applying pressure on them.
You can accomplish this if you have a spring bar tool, as one of its ends has a link adjustment prong.
If you don't, however, there's no need to worry! You can also use a sturdy needle or firm hairpin. You'll also need something to hit the tool with, like a small hammer and something with a good grip, like a pair of pliers.
---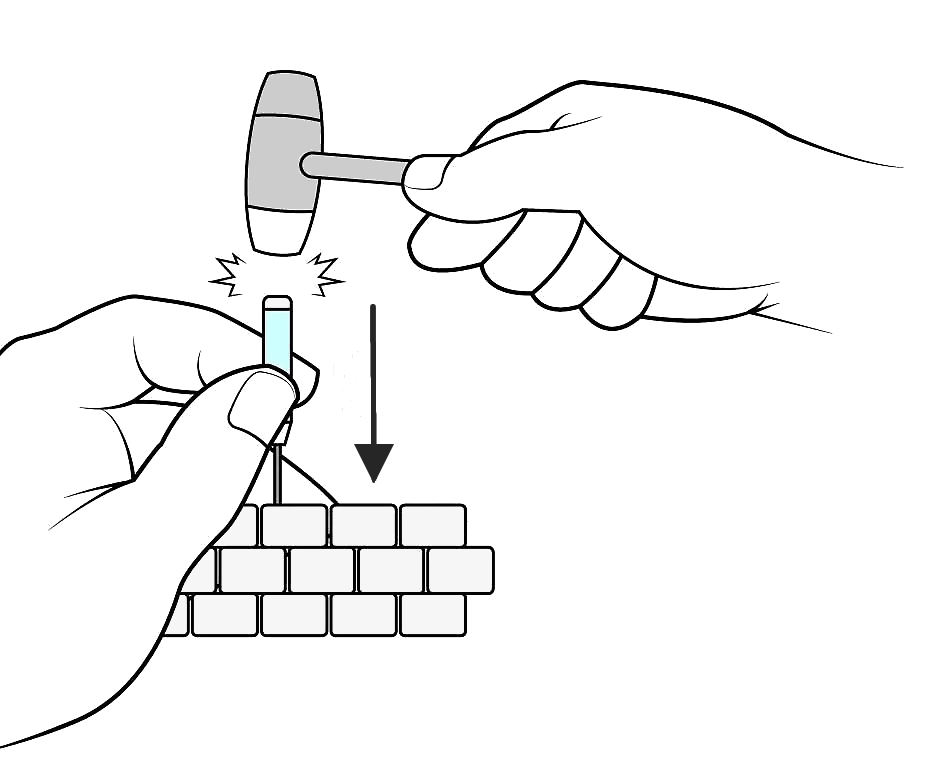 1. The principle is simple – set your bracelet on a raised surface (you need some free space below the bracelet), align your chosen tool with the pin, and use the hammer to punch it gently and slowly, just enough to have it stick out at the other end.
Note: Be careful with your hammering! If you don't hold your needle or spring bar tool firmly, you can damage your bracelet!
---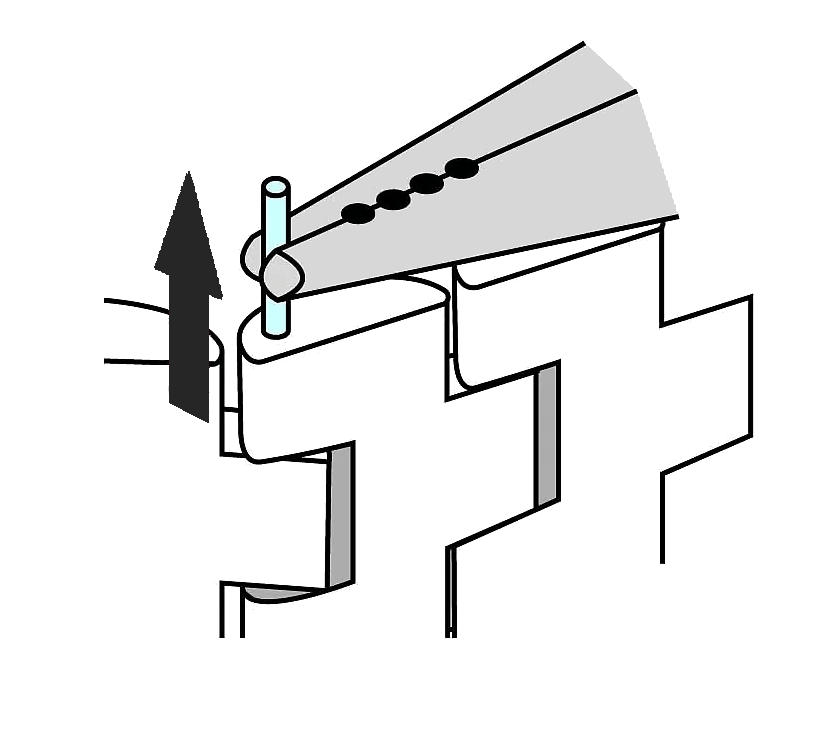 2. When enough of the pin is exposed, use the pliers to grab the protruding end and pull it, in order to pry out the pin and prevent any potential damage to the watch band.
---
Step 3: Repeat the watch link removal steps as necessary, until you have removed (or added) as many links as you prefer!
---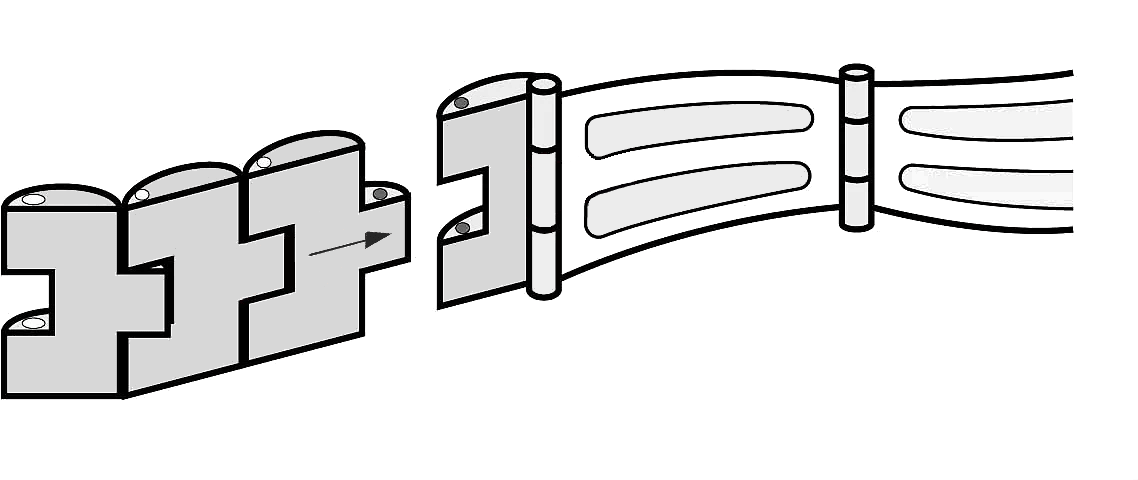 4. Finally, align the two halves and use one of the pins to join them together.
---
But What If It Still Doesn't Feel Right?
Depending on your preference and wrist size, you might discover that watch link removal is not the way to go, because removing one or two links is a little bit too loose or too tight for comfort.
Because of the structure of metal watch bracelets, you can only adjust them in increments of up to two or more centimeters (the links vary in size with design and size of the bracelet).
However, you can still make fine tweaks by adjusting the clasp mounting point for an in between size.
If your watch bracelet has this feature, the mounting point is most probably secured by some kind of springbar. You can learn more about them in our watch band replacement guide.
The steps are simple – use your tool to wedge out the springbar and reattach it to the neighbouring hole.
Pro tip: Sometimes you can even do this without removing the springbar! Gently compress the spring enough to dislodge it from its position, and then nudge or pull the bracelet towards the adjacent hole until it locks in place. Do the same on the other side as well.
Note that some watch bands might not have any holes, in which case you can't tweak them in this manner. (If that's the case, you're stuck with the watch link removal procedure as described above.) Those that do, however, can have four or more adjustment holes, depending on the clasp type.
That's all, folks!