How To Measure Your Watch Band Size
You probably already know that wristwatches come in many different shapes, sizes, and features, but did you know that not all watch bands are the same size? Sometimes this can become a real problem! You can easily go online and find a watch band that looks exactly the same as the one you have – it can even be by the same brand – but when you try and install it, it can be too large to fit onto your watch!
Luckily, we're here to help you understand what's behind watch band size, with a few quick tips on how to properly measure and find out what size you need. But first, let's have a look at what important parts a watch case has.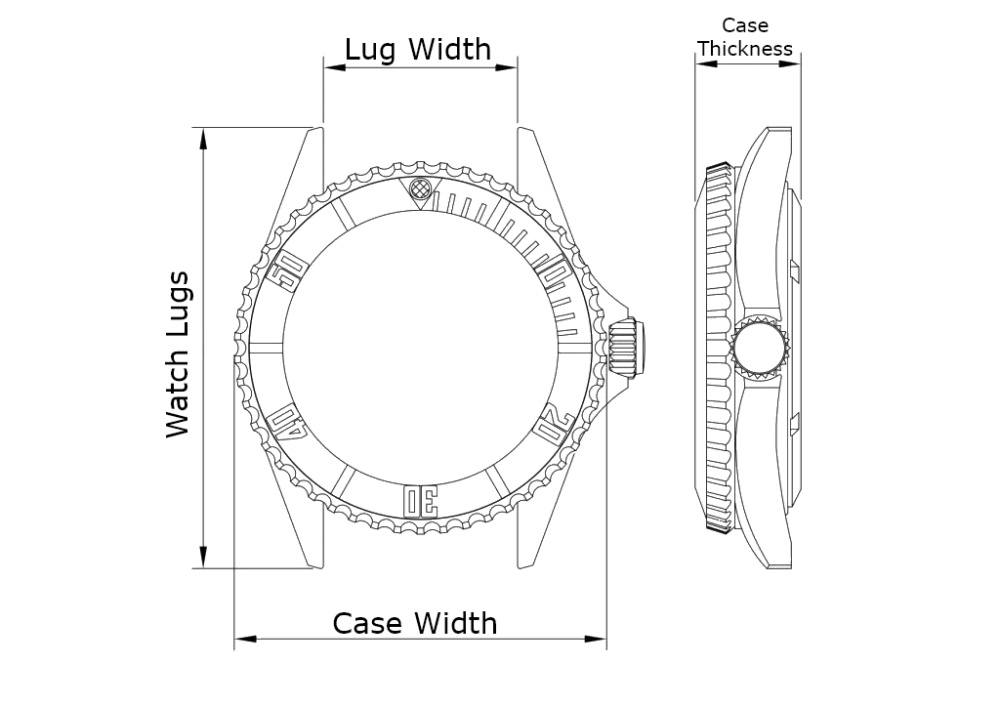 ---
The Manual Way: Measuring the Lug Width
Notice the extensions that protrude from your watch case. The metal extensions where the watch case attaches to the bracelet or strap are called lugs. These lugs are not part of the official case diameter specs. The best way to match your watch strap or bracelet to your watch is to take a ruler or calipers and measure the distance between the lugs – the lug width.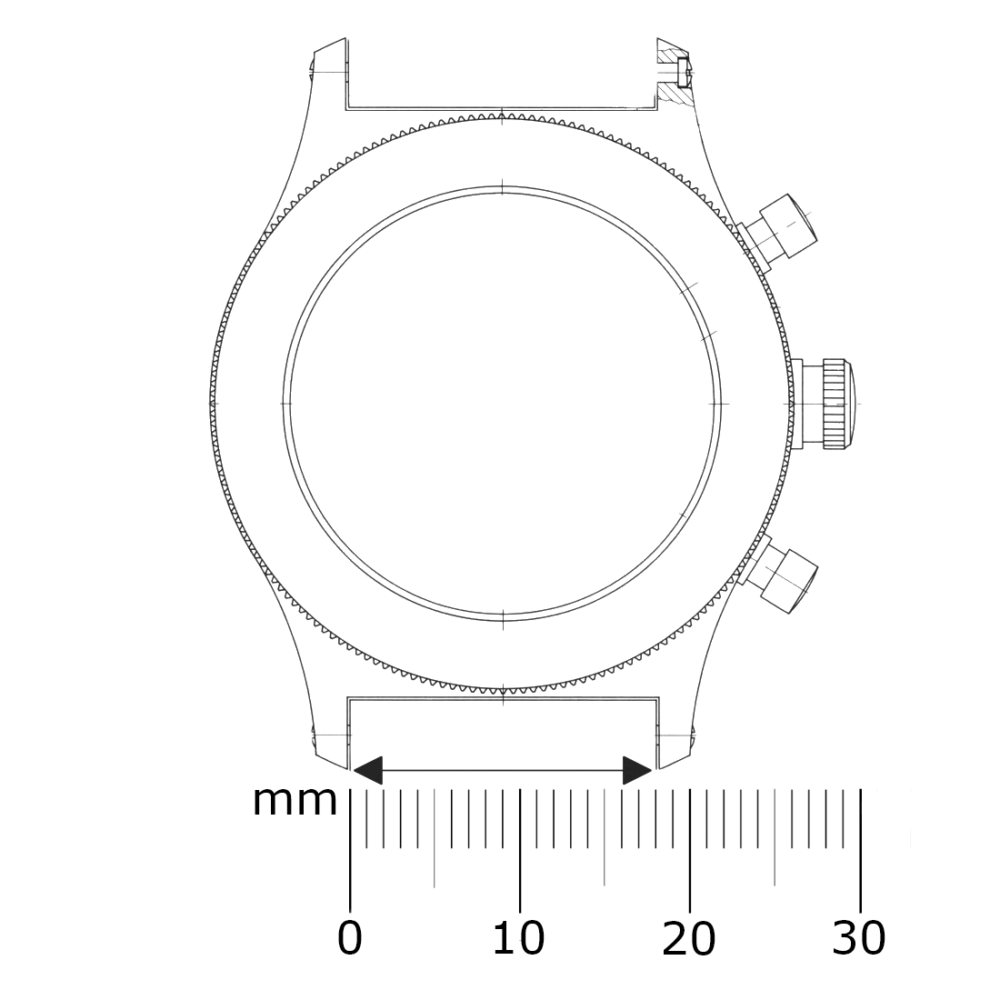 Important note: The standard used for watch band size is the same for lugs, and it's measured in millimetres – no inches allowed! So if you don't have a metric ruler handy, make sure to convert your inches precisely – every millimetre counts!
Common lug spacings vary between 18-24mm and usually have to match, so if you have a 20mm lug size, you need a 20mm wide watch band or bracelet, that's usually called the watch band size!
As you can see, in our example, the distance between the lugs is 18mm, so we'll need to go to the watch bands section and see what 18mm watch bands we'll like best.
---
The Quick'n'Easy Way
If you don't happen to have any precision measuring instruments, or you just can't see the tiny numbers on your ruler, that's ok! Just check your current watch strap, and chances are, it'll have a number indicating the proper size written right on the underside!
Most watch straps measure between 7-8 inches. Leather, synthetic or non-metal bracelet straps are easy to fit since they have pre-made holes, so you can adjust them. Metal bracelets are a different story! Usually, people will take them to a jeweller or watch service to add or remove links for you — but we'll show you how you can do this yourself, at home! It only takes a little practice!
Finally, there's one more important consideration – not all watches use the same straps! Take a look:
As you can see, there are many different shapes some watch brands require – these bands are made specially for those type of watches! So, you can't simply rush off to order that beautiful alligator skin watch band, even after you've determined your watch band size! First, you must make sure you have a watch that will accept such a strap!
Of course, there's much more to this process than that – a proper fit for your watch must account for your wrist size (check out our guide on how to measure that!) and also the size of your watch, and many other things. But if you're reading this guide, I guess you already have a watch!